Ever since watching the Muppets movie a while ago my girls have gone muppet crazy so I thought I'd share a few muppet things I've come across lately and a few things I've made for the girls too. If you haven't seen the movie yet go and get it out as it is just brilliant!
You'll need an edible ink marker for the eyes- I got mine from
here
I also shared this Miss Piggy sandwich I made for my three year old...she couldn't tell me who it was though! I used luncheon for the face and nose, a fruit leather for the mouth and bega cheese strings for the hair.
Muppet book and CD- I bought them both from
Fishpond
-
the CD
has been sooooo popular - it's been great to see the kids listening to and singing along to all the songs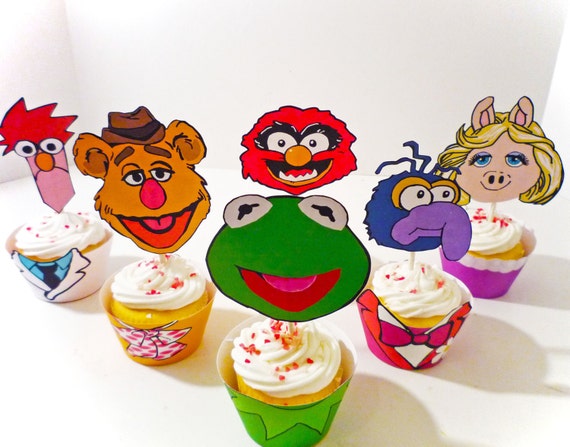 Amelie made this cute 'muppits' picture so had to share it :)
And I made a very quick and easy Kermit costume yesterday-I bought the green t-shirt from second hand kids shop Zero to Five, sewed on some green felt for the collar and glued some polystyrene balls to a headband-the girls loved it- Jack wasn't too keen on the headband though and pulled off the balls straight away...need to work out a more permanent way of attaching them!
And here are a few youtube clips from the Muppets movie and a lovely photo tribute to Jim Henson as well...
Mahna Mahna
Am I a man or am I a muppet?
Life's a Happy Song
The Rainbow Connection- Tribute to Jim Henson
And I have a spare edible ink pen to giveaway as they come in a pack of two so if you would like it to make your own Kermit apple leave a comment telling me your favourite muppets character!
Megan x
PS: If you have liked mousehouse on Facebook but aren't seeing many posts since Facebook changed something (I'm updating my Advent calendar progress on there at the mo as well as other stuff I like the look of) go to my page and click on the little gear symbol next to the 'Liked" button, then add to an interest list :)