Last weeks
Viva magazine (from the NZ Herald)
did a feature on polka dots and there was a quote from Marc Jacobs in the article that I really liked-
"Polka dots are exuberant, chic and whimsical".
I LOVE polka dots so here are a few things I've found from some of my favourite online stores plus a few more I've come across in my search- I actually had to stop writing this blog post as I could have kept finding polka dot things all night- I will be dreaming of polka dots tonight!
CLOTHES AND ACCESSORIES
Country Road Knit Spot Scarf
Witchery Kids Jewelled Spot Cardigan
Country Road Girls Multi Spot long sleeve t-shirt
Country Road Baby Girl Spot Jumpsuit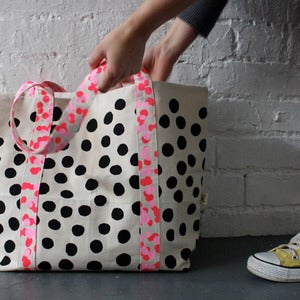 http://harvest.bigcartel.com/product/dot-spot-tote
via the awesome interior design blog
Cush n Nooks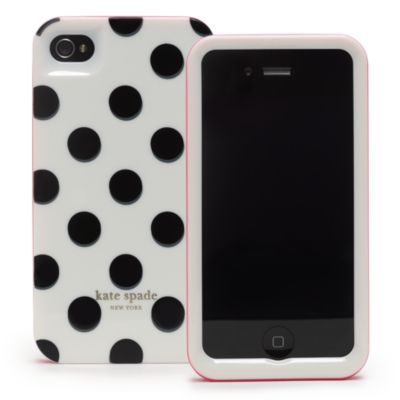 Kate Spade iphone 4 case
(If I buy an iPhone this is the case I would want to buy!)
Cath Kidston Spot Cross Body Bag
Foldable umbrella from Kikki-K
HOME
Love this cute kids bedroom!
Loving this oversized polka dot wallpaper
Polka Dots Blue Wallpaper by Pip Studio from Paper Room
ART
From Damien Hirst's 'The Complete Spot Paintings 1986-2011' exhibition
I so wish I'd gone to
this exhibition
back in 2010 at the City Gallery in Wellington- an exhibition of works from Japanese artist, known as '
the Princess of Polka Dots'
,
Yayoi Kusama.
I am going to do a bit more research on Kusama as I think she would be a great artist for teaching art- it's always good to have an artist for the kids to learn about before creating their own artist inspired art works. And I need to have some more artists up my sleeve for teaching..I love teaching about one of my favourite artists
Keith Haring
but don't want to be thought of as a one-trick pony!

BAKING and PARTIES
A Polka dot cake
Polka dot cookies
(I'm going to try making these this week using
Annabel Langbein's butter biscuit recipe
)
Polka Dot baking cups from Little Ink
Polka dot balloons! From Dots and Spots
Pink Polka Dot Lantern from Dots and Spots
- (Dots and Spots has an awesome range of polka dot baking and party supplies
- check it out here)
CRAFTY
Red Spot washi tape from Tea pea
Park Dot Multi by Riley Blake fabric from Sew Pretty
Red Polka Dot Coloured Pencil Set from Lark
And finally to finish, another great quote from Marc Jacobs....
Megan x